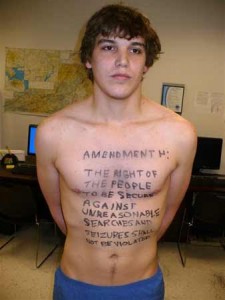 I ran into this story on Wired today and was encouraged by 21-year-old Aaron Tobey's sense of resolve. Honestly, I am encouraged by any ordinary person in the U.S. who does not appear to be domesticated by federal and state policy (they are legion).
When we're young and educated, we tend to be dreamers, activists, often nonsensical in our political passions. We believe that nothing is impossible until later, when, after years of disillusionment and disappointment, we start to wonder if human nature is antipodal to the inalienable and fundamental rightness of individual liberty — and government's constant, tax-funded assault on it.
So, when I hear stories like this — where common sense and what I can only assume is a genuine intellectual resistance bubble up to the surface — I can only get excited.